Greg Beacher
Greg Beacher's Latest Posts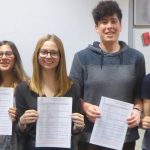 Eight students at Sandringham School, together with two adult members of VARC passed their Intermediate level examination on the 11th November 2018. The two school girl students had previously passed their Foundation exams together just in time to take part in the School's contact with Tim Peake aboard the ISS in January 2016. Verulam Amateur […]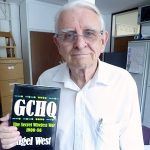 Stan Ames (G4OAV) gave a talk at the July meeting on the role of Amateur Radio in WW2. Stan explained, nothing public was known of radio intercepts and the role of Bletchley Park until an article appeared in May 1976, in the 'Time Out' magazine. The first time radio hams had even been involved was […]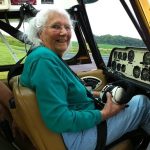 Verulam Amateur Radio Club are saddened to hear that long-term member Jean Faithfull (G0DCU) passed away on June 15th 2018 at Addenbrookes Hospital. Although not active on the amateur bands in recent years, amateur radio was something Jean enjoyed very much and gave her many years of pleasure throughout her life.  Verulam Amateur Radio Club […]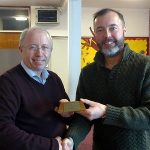 At the AGM in February 2018, Peter King G0OIK (pictured left), was presented with the Chairman's award for outstanding service to the Club. The award is a mounted piece of slate from the Poldhu Wireless Station in Cornwall. Not only had Peter taken part in all aspects of the Club's activities, he had been responsible […]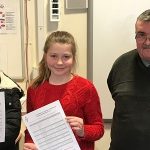 Four students from Sandringham School passed their Amateur Radio Foundation Exam on the 4th February. This brings the total of Sandringham students who have passed in the last six months to over 10 with more in the pipeline.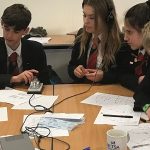 Youngsters on the Air is a yearly event arranged between IARU Region 1 and the RSGB.  This is the fourth year it has been supported by the RSGB and it encourages young people to experience the excitement of amateur radio.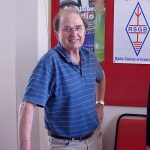 All members of Verulam ARC were saddened to learn that one of its members, Mick Moffat (M0MMI) had died on the 26th May at the age of 73, after a battle with cancer. Mick was one of the club's most respected members, a lovely person always happy to help others. He contributed greatly to many […]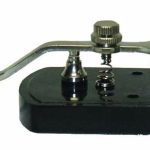 Verulam Amateur Radio Club was saddened to hear that Sue Purchese has recently passed away.  Sue was the wife of Derek Purchese (G3LXP) (SK) who was one of the founding members of our club. The funeral will be on March 3rd, at 13.40 in Garston Crematorium.  Verulam Amateur Radio Club passes on their condolences to […]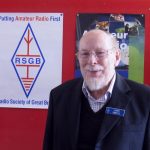 At the AGM in February, our club Chairman David G4HHJ, announced that the club was granting John Welsh G0NVZ, honorary membership of the club in recognition of the outstanding service he has given the club over very many years. He said John had made a major contribution by writing articles for the club's monthly newsletters […]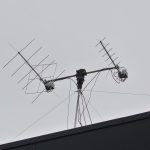 Members of the Verulam Amateur Radio Club (VARC) were present at Sandringham School today to set up the publicity stand and club station as part of the schools Festival of Space which is running from the 5th to the 8th January.