Celebrating 50 Years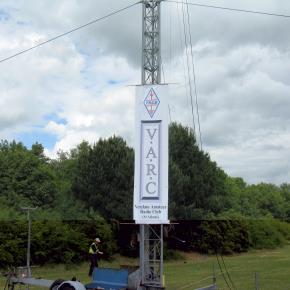 To mark the 50th year since the club was founded it held two events.  A field station was set up on 9th June 2011 in the grounds of Sandringham School, St Albans. It was operated by club members and students of the school, who had previously been trained by the club to qualify for amateur radio operators' licenses. The station used a special events call sign granted by Ofcom.
There was a successful attempt at bouncing a signal off the moon. Inside the school there was a display of vintage radios and other equipment.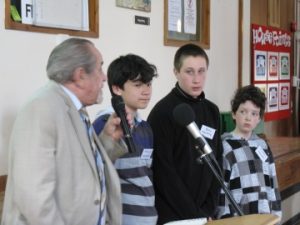 The event was formally opened by the founder of the club, Brain Cockell, together with the youngest members of the school.
There were speeches by Brain and the club chairman, Norman Fisher, about the history of the club. The event concluded with a 'hog roast'.  Very many past and present members of the club and representatives of the RSGB and other radio organisations were present.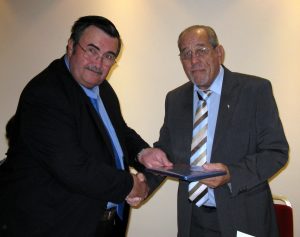 On the 4th October 2011 thirty members of the club and their wives attended a celebratory dinner at the Quality Hotel in St Albans. The honoured guest was Brian Cockell, who was accompanied by his wife Margaret. Brain had arranged the inaugural meeting held at the Red Lion Pub, St Albans on the 4th October 1961 exactly 50 years ago to the day. To mark the special occasion and thank Brian, the club chairman, Norman Fisher, presented him with a book on the life and work of Guglielmo Marconi.