Archive for April, 2015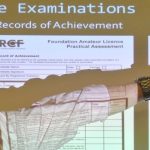 At the April meeting of the Verulam Amateur Radio Club Roger Bleaney (M0RBK), and the new Training Co-ordinator, Greg Beacher (M0PPG), presented a summary of teaching needs for the past, present and future.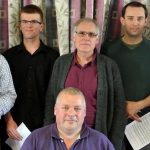 Seven candidates passed their Amateur Radio Foundation Course in April after taking a course run by Verulam Amateur Radio Club. The course was run as a set of on-line web seminars to help keep venue costs down.