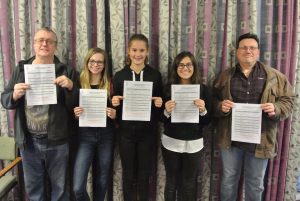 The Club ran a 'Foundation Licence' course in December 2015 for five candidates.  All passed with good marks.
Three of the candidates were pupils from Sandringham School, St. Albans, who were taking the course in preparation for the School's contact with Tim Peake aboard the International Space Station early in January 2016.
The course was run by club member Greg Beacher M0PPG with the valuable assistance of Dr Roger Bleaney.
Category: Club News, Foundation Training, Training