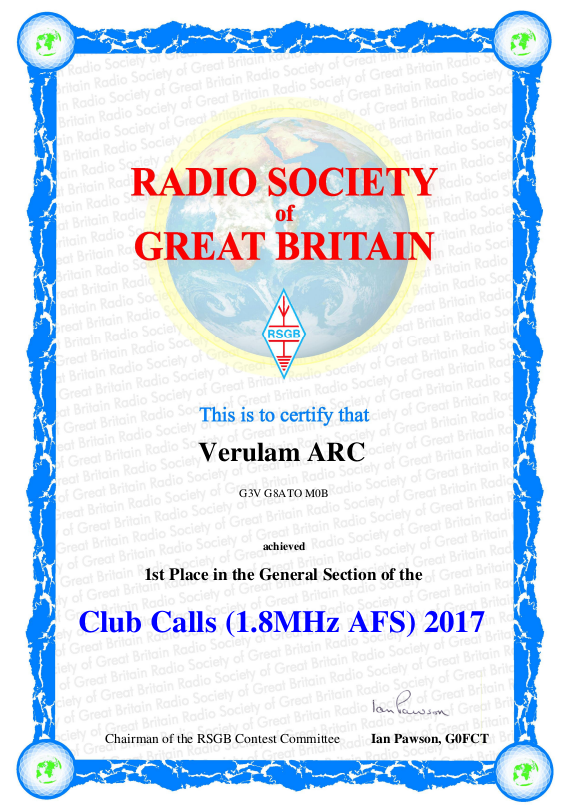 The Verulam Amateur Radio Club are very active in the contesting realm. Contesting gives the opportunity for amateurs to hone their skills in operating, make the most of the prevailing conditions on the band, build and operate efficient aerials and equipment, and also enjoy the "sport" of contesting, scoring, doing well and outwitting other competitors.
For some, contesting can be a very serious business, to others it's just a bit of fun.
No matter where you fall between those two groups, the club always welcomes everyone into their contesting activities, regardless of their level of experience.
In many contests there can be a number of club members all working the contests from home under their own callsign, with the accumulation of those scores helping towards the clubs overall position in the contest.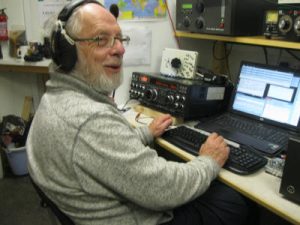 As well as this the club operates from "the cabin", which is a site in the Chiltern Hills giving access to a reasonably quiet environment (QRM wise), at an advantageous height with some very useful antennas. From here club members often operate using the clubs own call signs of G3VER, G4VER, G8VER, and the Short Contest Call (SCC) G3V.
The club often takes part in a variety of different contests covering HF to Microwave frequencies using Morse (CW), Phone, RTTY or any one of the various Digital Modes.