GB7HA IS CURRENTLY OFF AIR.
It will return in the very near future with DMR mode on CC07. Come back in a weeks time to check out progress!
Below you will see details of it's previous incarnation…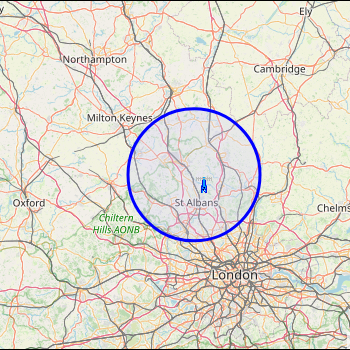 GB7HA is our Fusion repeater that operates from our cabin site near Harpenden. This is an internet connected repeater that uses the Yaesu Fusion and Wires X system to connect internationally with other Fusion repeaters. It is normally set to run on the 'Southern Fusion' network, which means that it is by default connected to a number of other repeaters in the south of the UK. If therefore you call on GB7HA you will be heard and be able to receive to and from all those repeaters.

The Technicals!
Downlink:
430.287500
Uplink:
439.287500
Offset:
+9.0 MHz
YSF Digital Enabled
DG-ID:
Open ↑ / Open ↓
Bandwidth:
12.5 kHz (narrow)
WIRES-X:
78688
Region:
Hertfordshire
Call:
GB7HA
Use:
OPEN
Op Status:
On-Air
Coverage:
South Beds and North Herts
25 km radius.
Sponsor:
VARC
Features:
C4FM Wires x and YSF Reflector GB-GB7HA #11143
Notes:
Note the unusual +9MHz split
Web links:
Sponsor: Hertfordshire Repeater Group.
GB7HA is part of a network of repeater in Hertfordshire. You can visit the Herts Repeater group website HERE!