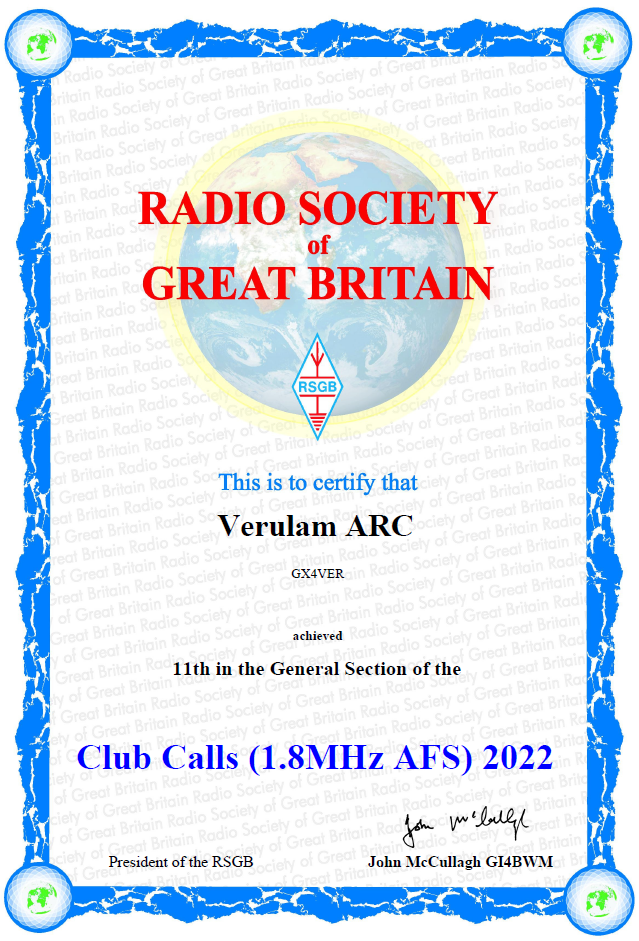 The Club Call Contest will take place on Saturday November 11th this year (2023).
This contest was originally planned and run by Verulam ARC and was handed over to the RSGB to run some years ago.
It is an excellent contest for introducing amateurs to the world of contesting as it is very friendly and not too heavy going but still busy enough to keep good interest. It takes place over three hours starting at 20:00, primeraly on SSB but also CW which was introduced to the contest a few years ago.
During the contest the cabin station will run the club call GX3V and will be the 'HQ' station for the club. Operators working us will receive more points as a club station compared to a club member or a non member. Members of a club will send 'Club Member' and non-club members 'No Club'! Club members and club HQ stations will send an abbreviation for their club – in our case it will be 'VERU'.
We will be choosing and organising the antenna system in the coming weeks and if you would like to get involved then we would love for you to join us.
As with the Autumn Series of contests, we can also have operators working seperatly from their own locations and putting their score in towards VARC.
If you are interested in getting involved, then email peter@g0oik.co.uk.