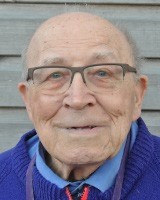 Verulam Amateur Radio Club are saddened to report that Ralph Nash (G1BSZ) passed away peacefully on Friday. He was aged 96.
Ralph had been a member of VARC for several decades and we are working with his family to create an obituary which will be published here when it is ready.
We all have fond memories of Ralph and send our sincere condolences to his family at this difficult time.
Category: Club News