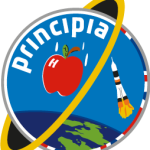 The club is working with Sandringham School, St Albans, over its expected contact with Tim Peake, now aboard the International Space Station.  A large part of Tim's time on the ISS is being devoted to Educational Outreach and he will also be performing experiments and running software programs provided by UK schools.
The contact will be on 2 metres and should take place during the period 5-8 January 2016.  Sandringham School will be the first of 10 schools to speak to the UK astronaut.
As part of the preparations, students from the School attended a Foundation Level course run by the club in December 2015.  All passed the examination to qualify for an Amateur Radio License. The special events call sign GB1SAN is to be used for the contact with the ISS.
The contact should be the high point of the School's four day 'Festival of Space'. As part of the festival, members of the club are to operate a station from the School, using the club's call sign GX3VER.  The station will operate on various bands and use several modes including voice and CW.
The operation of the station is being organised by club member, Greg Beacher M0PPG.
Category: Club News, Field Events, Foundation Training, Training