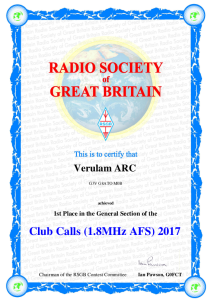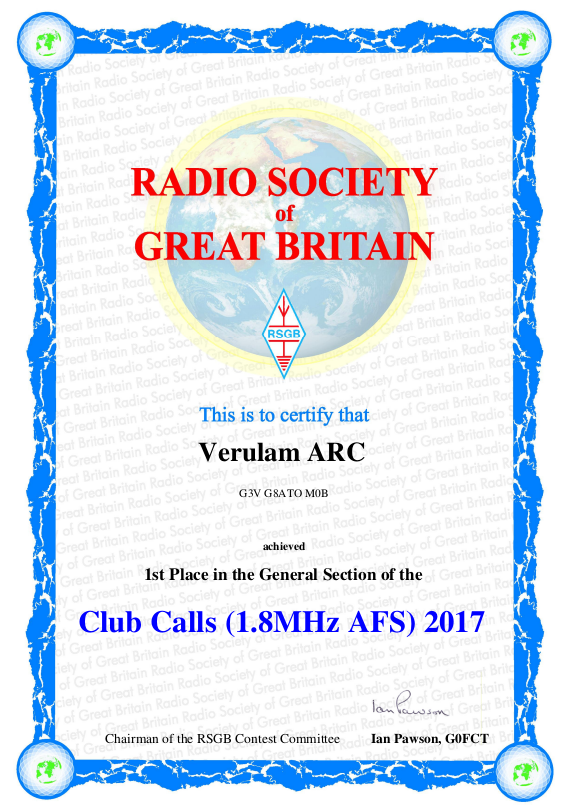 We are very proud to say that Verulam ARC has taken the first place position in General Section of this years 1.8 MHz AFS Club Calls Contest.
Well done to all those who took part, a good time was had by all!
Coming up we have three AFS contests in January in which we encourage as many members of VARC to be involved with as possible. These contests are all spread over 40 and 80m and the fun runs for 4 hours starting at 2pm. It all kicks off on the 7th with CW, then on the 13th with SSB and finally Data on the 20th. We hope as many of you as possible will take part and raise the profile of the club.
Following that in February we start the Club Championships, which again will benefit from a good attendance from as many of you as possible.
Looking forward to all the action!
73 for now,
Peter G0OIK.
Category: Contesting