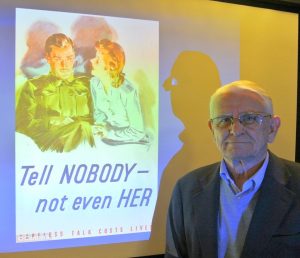 Stan Ames (G4OAV) gave a talk to the club in July about World War II 'Spies and Double Agents' and the role Radio Amateurs played in detecting and countering their activities in the UK.  Radio Hams were drafted into the Radio Security Service (RSS) and many operated from their own homes.
As a result of their monitoring they were able to build up a picture of the German Security Services (Abwer) Radio network.  Through interception it was possible to know in advance of the arrival of enemy agents in the UK.  Some of the enemy agents were present in the St. Albans area.
Most of the agents were persuaded to work for the Allies and were employed in sending back misleading information to the Abwer.   Through RSS interception it was also possible to verify that the false information was believed.